This post includes affiliates. There is no extra charge to you when you purchase. You can read more about my disclosure in the footer.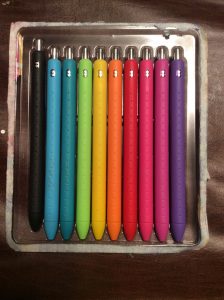 I made my first bullet journal this summer, and I'm so happy with how it came out! Now, I didn't do the same style as a typical bullet journal. I made mine into a planner for school! It took me about three months but, I could've finished sooner if I worked on it every day (which I didn't).

The pens I used are from PaperMate. I love the multiple colors and the flow of the Ink Joy gel pen in my hand! These are smooth and looks like ink pens; I recommend these!
My tabs are from Amazon, and my notebook has lined paper in it. You can get your notebook at Walmart, Target, Dollar Store, Staples or anywhere else that sells notebooks! Get a size that will work for you and your lifestyle.
The horizontal tabs mark my progress list for my dual enrollment classes while the vertical ones allow me to turn to a month without searching for it easily! I included stickers on the outside and spine of my journal with 'my bullet planner' and '2017-18' on it!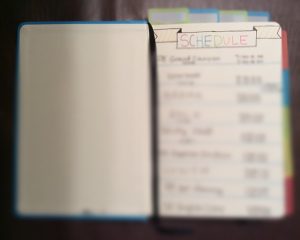 My first page has my school schedule with its location and times.
I included a year calendar for the school year as well as my college guide list and my college application checklist!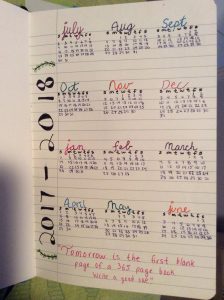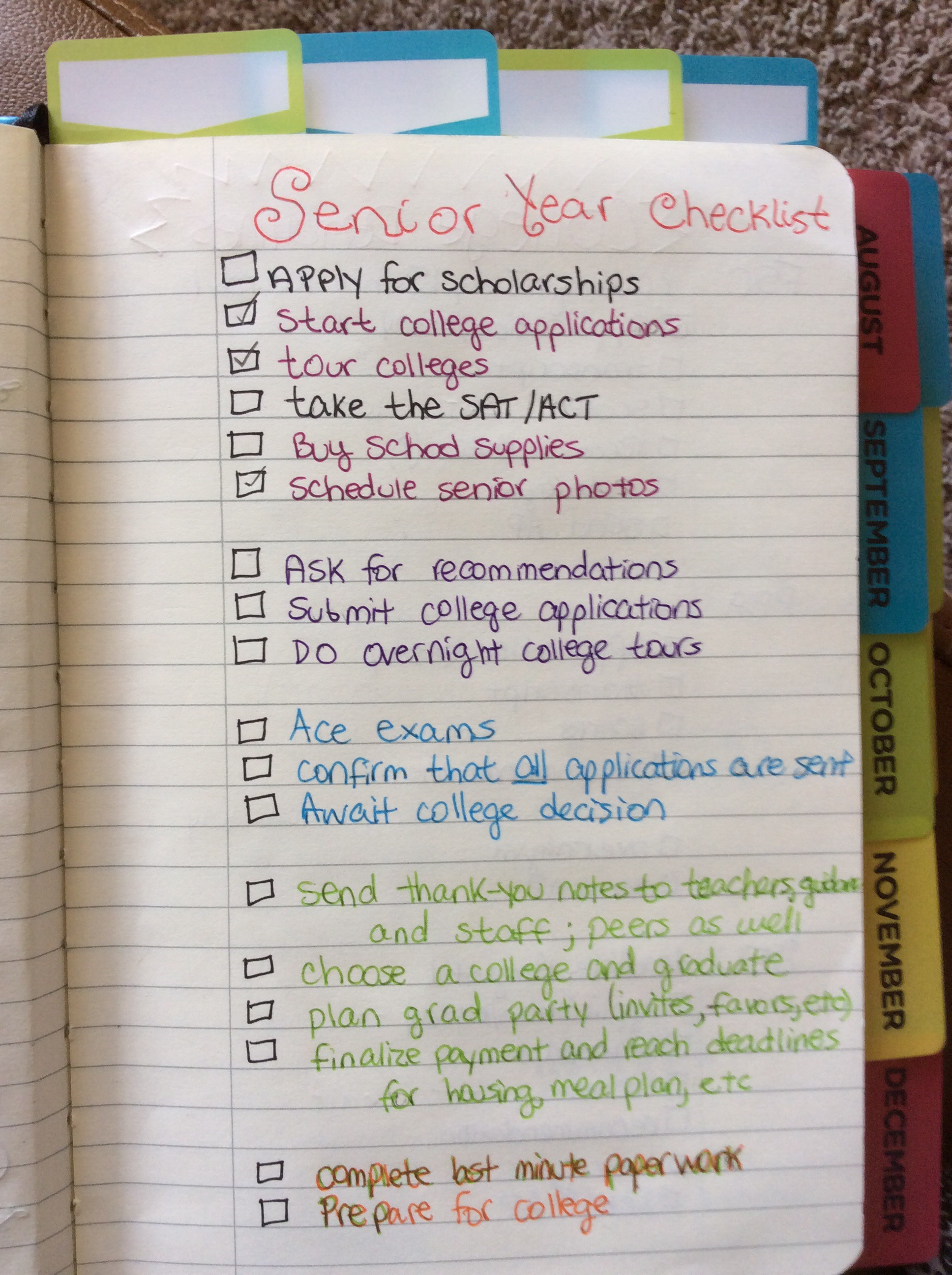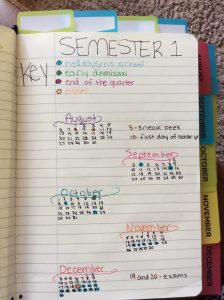 As you can see above, I narrowed down my long school calendar by semester. I replicated this for the second semester. Everything is color coded, and I explained what the 'other' meant on the right of the calendar! This is perfect for looking towards the end of marking periods and report cards!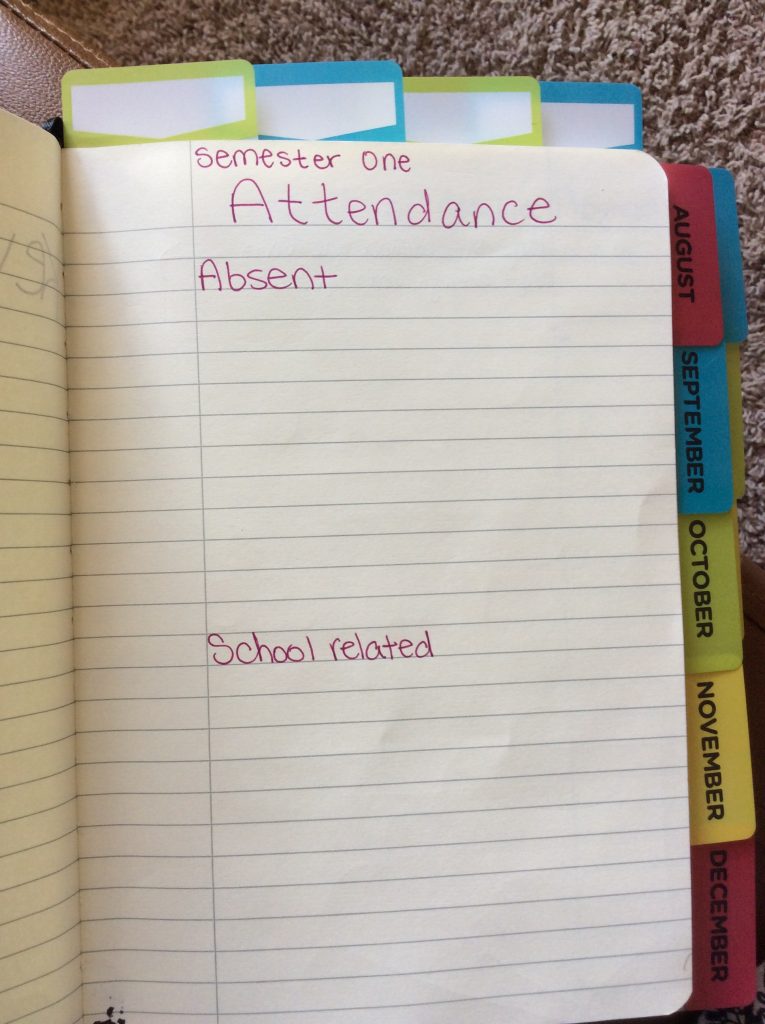 If you have a specific allotted free 'skip' days, then I suggest jumping aboard on this page design! Now, you can easily how many times you miss a class and can write for what reason. This will help at the end of the semester!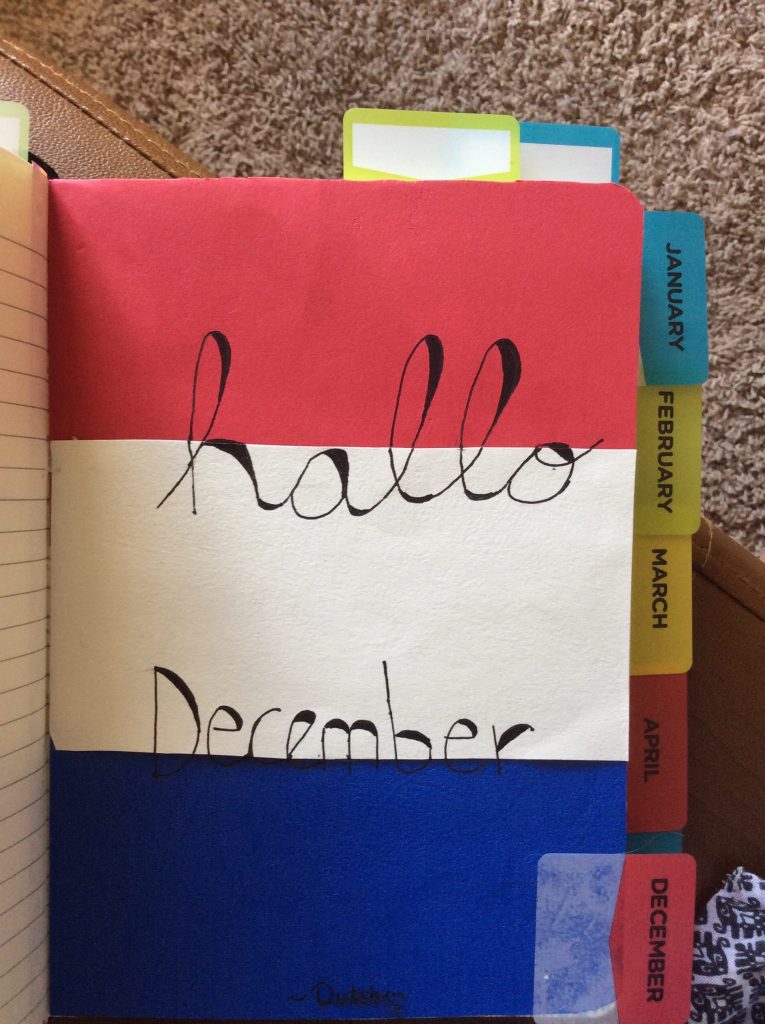 So, I love traveling and languages! I made my intro to the month pages a different language with its unique design! I loved how this turned out! Make yours unique by including pictures, hobbies, things you love, or quotes!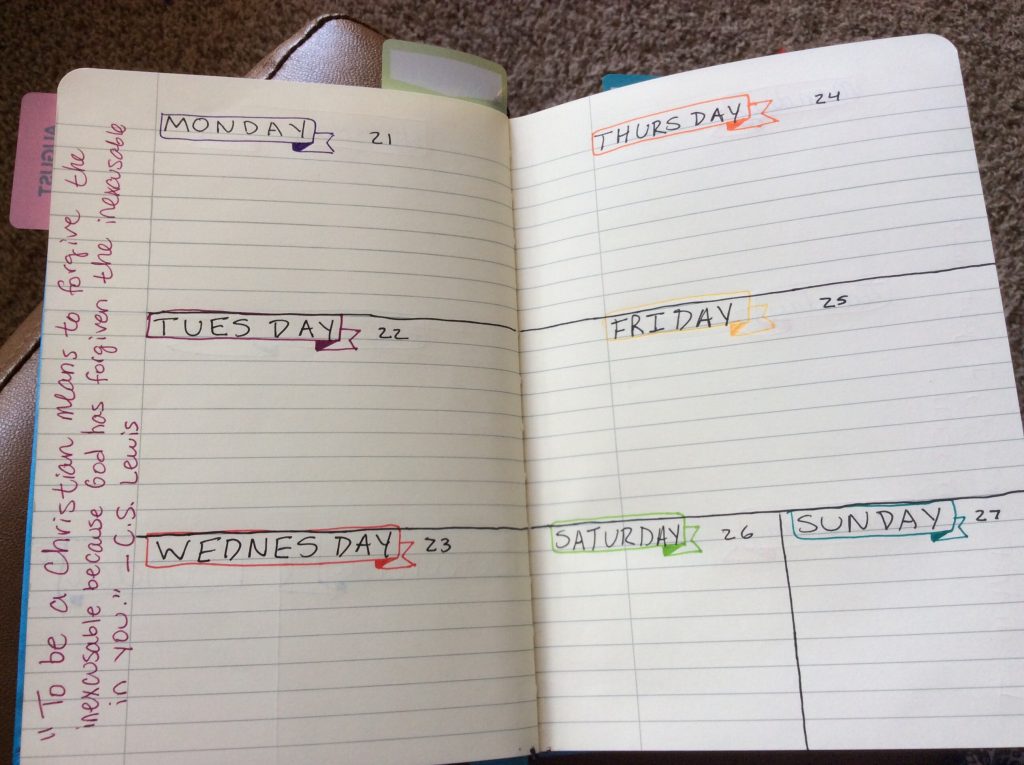 In planners, I prefer a week spread instead of a day or monthly one. All of my pages look similar to this one that you see. On the left, I put a quote, movie reference, song lyric, or Bible verse as a reference spotlight for the week!
I'm thrilled with the ending result, and I cannot wait to use it!
Are you making a bullet planner or made one similar to this? Tell me how it's going/how it went in the comments!