Welcome to Just Jade! Jade's passion for storytelling began at a young age, when she would captivate her friends and family with imaginative tales. As she grew older, her love for writing blossomed, and she found solace in the power of words. Now, she uses her platform to share her experiences, thoughts, and insights with the world.
But Jade is not just a writer. She is a traveler, constantly seeking new adventures and immersing herself in different cultures. From the bustling streets of Barcelona to the serene beaches of Maui, Jade's wanderlust knows no bounds. Through her travels, she gains a deeper understanding of the world and its diverse inhabitants, which she weaves into her stories and articles.
When she's not jet-setting across the globe, Jade can be found curled up with her Bichon, her loyal and fluffy companion. Together, they embark on literary journeys, diving into the pages of books that transport them to far-off lands and ignite their imaginations.
Jade's ultimate goal is to make a positive impact on others. She believes that through her writing, she can inspire, motivate, and empower her readers. Whether it's advice on navigating the complexities of life, tips for excelling in school, or insights into different cultures, Jade's website is a haven of warmth and truth.
She has triumphed in two statewide contests, beating out fierce competition and securing her place alongside New York Times bestselling authors and renowned writers in prestigious anthologies. Her words have the power to transport readers to new worlds, evoke emotions, and leave a lasting impression.
Jade's university's literary magazine has also recognized her talent, publishing her story and two poems in their anthologies. This recognition from her peers further fuels her passion and drives her to continue honing her craft.
So, welcome to Just Jade, where stories come alive, cultures collide, and words have the power to change lives.
Join Jade on her journey as she shares her wisdom, experiences, and adventures, one post at a time. Get ready to be inspired, enlightened, and entertained. Let Jade be your guide in this captivating world of storytelling and discovery.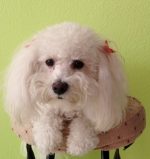 Previously Mentioned:
Tips for Achieving a Resolution (guest post on Beautiful and Healthy You)
10 Teen Bloggers I'm Loving Lately (mention from Amaris Elizabeth)
Former creative administrator for Multicultural Affairs: Posted and wrote as seumca 2019- June 2020
–About page
–Culture and Diversity in Academics
–Diversity on Campus and arranged category and landing pages for the table of content indexing.
Several posts on the Multicultural Affairs' blog including:
Impact on Immigration: Action Plan and Companies Enacting Change
Student Spotlight: Venezuela and BRASA
Happy browsing 🙂